'36 streets week' - Hàng Mã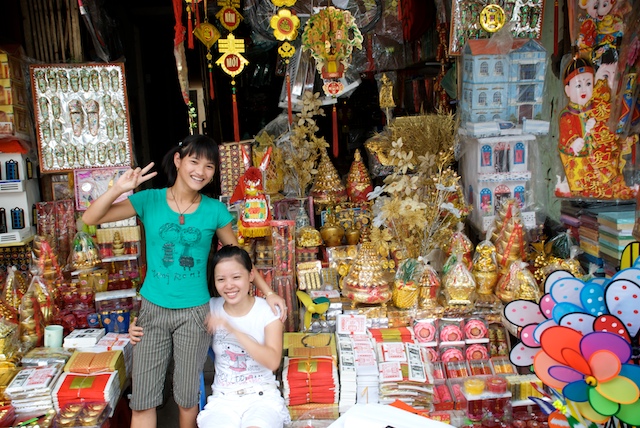 One of the ways to pay respects to the departed is to burn offerings; and where to buy that? Well, right here in Hàng Mã ('votive papers' street). You'll find paper notes and many other items for that effect.
I bought a stack of hundred-dollar bills for slightly less than $0.5; the two young ladies were puzzled at first that a foreigner could even be interested in buying those, and then giggled about it. A fun afternoon!